How Husky enabled Ficasa to become a rigid packaging market leader
In 2012, Ficasa, a Honduras-based, rigid packaging supplier for primarily water, alcohol, and home care brands, was well-positioned to take on a greater share of the Central American and Caribbean market.
To set the company on a course for long-term growth, Ficasa needed to produce a greater volume of higher quality parts. More importantly, it needed to increase production in a manner that was more efficient and consistent, allowing for a timely and considerable return on investment. The solution was to replace its existing injection molding systems.
That same year, Ficasa's leadership kicked off their search for a solution to help them achieve these goals and attended a Husky open house in Mexico. This first meeting between Husky and Ficasa set in motion a collaboration that continues to this day and is one that has helped to make Ficasa one of the premier preform producers in Central America and the Caribbean.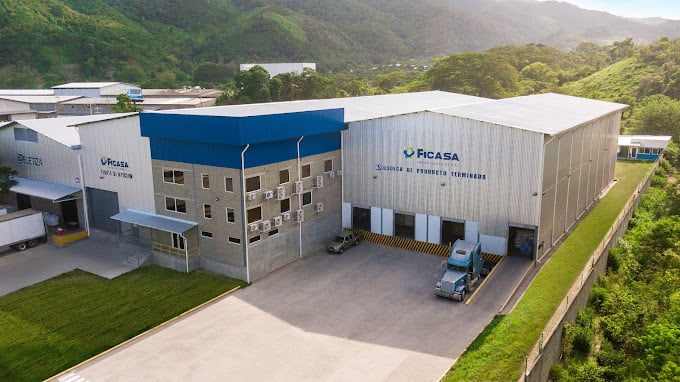 The Husky solution
Husky representatives first worked with Ficasa to understand the company's market position, its financial position, and what Husky equipment and solutions would best prepare Ficasa to achieve its short- and long-term goals.
Husky recommended its mid-volume output PET preform molding solution because of its reliability, price point, and because it would help Ficasa grow business while realizing a speedy return on investment. Ficasa made the purchase, installed this first Husky system, and hasn't looked back.
Over the course of the last 10 years, Ficasa has purchased a total of five Husky systems, thanks in large part to their reliability, ease of use, and flexibility, all backed by Husky's comprehensive support and collaborative approach. Working with Husky has set Ficasa apart, not only for the quality of the parts the company is now able to produce, but also for enabling Ficasa to operate both preform and closure systems to provide clients with a complete beverage packaging solution.
Most recently, Ficasa installed a Husky HyCAP™ system to produce and supply beverage closures in Central America, and in the summer of 2021, Ficasa added a Husky NexPET™ mid-volume output system for producing PET preforms. Introduced in 2019, Husky's NexPET™ system has quickly become the technology of choice for food and beverage packaging producers looking to introduce new applications to market more quickly and cost-effectively.
IMPLEMENTING PROACTIVE, PREDICTIVE, TRANSPARENT, REMOTE MONITORING
With the new NexPET™ system, Ficasa subscribed to Husky's Advantage+Elite™ proactive, predictive, transparent, remote monitoring solution. With Advantage+Elite™ Ficasa's NexPET™ system is monitored in real time, allowing Husky experts to proactively observe and collaborate with Ficasa engineers to anticipate, recognize, and rectify system set-up, maintenance needs, maintain optimal production and energy usage, and enable Ficasa to secure the lowest cost of production. Ficasa is so impressed with the results of Advantage+Elite™ that they plan to add this connectivity to several more of their systems.
"Advantage+Elite™ has definitely given us more confidence and knowledge. With all the information the platform is giving us, our technicians are able to learn more about what's going on with our machines, so it's also been a great training tool for our operators and management," says Mario Cerna, Ficasa's General Manager.
Becoming a market leader
By working with Husky, Ficasa has been able to exponentially grow their business, taking on new clients and increasing their market share in both Central America and the Caribbean. In fact, Ficasa has managed to fare well even throughout the uncertainty of the COVID-19 pandemic, despite seeing many of their competitors struggle. They owe this resiliency in part to their ongoing relationship with Husky, which has enabled them to plan ahead to build a stable reliable, consistent operation, and they are now finding there is an even greater demand for their products.
Looking into Ficasa's future, they plan to continue collaborating closely with Husky, a provider that has a proven capability to support their business and production goals. "It's put me on another level with my clients," says Cerna. "Having great products, great quality, and a reliable supply has separated me from the competition."
Collaborate with Husky
Husky can help you too. If you are a producer in Latin America who would like to learn more about how Husky's technology, services and support can enable your molding goals contact Haim Za'afrani our Vice President of Sales, Rigid Packaging Americas and Europe or contact us to book a meeting.