Revolutionizing Shelf-Stable Liquid Dairy Packaging with Husky's Sustainable Multi-Layer Solutions
Introduction
In today's beverage packaging landscape, sustainability is a dominant trend driving the evolution of the industry. Consumers are increasingly demanding eco-friendly solutions that are recyclable, have a reduced carbon footprint, and comply with circular economy principles and regulations.
One example is the new Circular Economy Law that Mexico approved at the end of 2021, which impacts the manufacturing, processing, production, and import of packaging containers. The law requires companies to gradually increase the percentage of recycled content in their packaging, with the goal of achieving 100% recycled content by 2030.
Among the products in this context are shelf-stable liquid dairy beverages (the reference to shelf-stable liquid dairy beverages includes plant-based dairy alternatives throughout this article), which require protection from light to maintain their quality and flavor.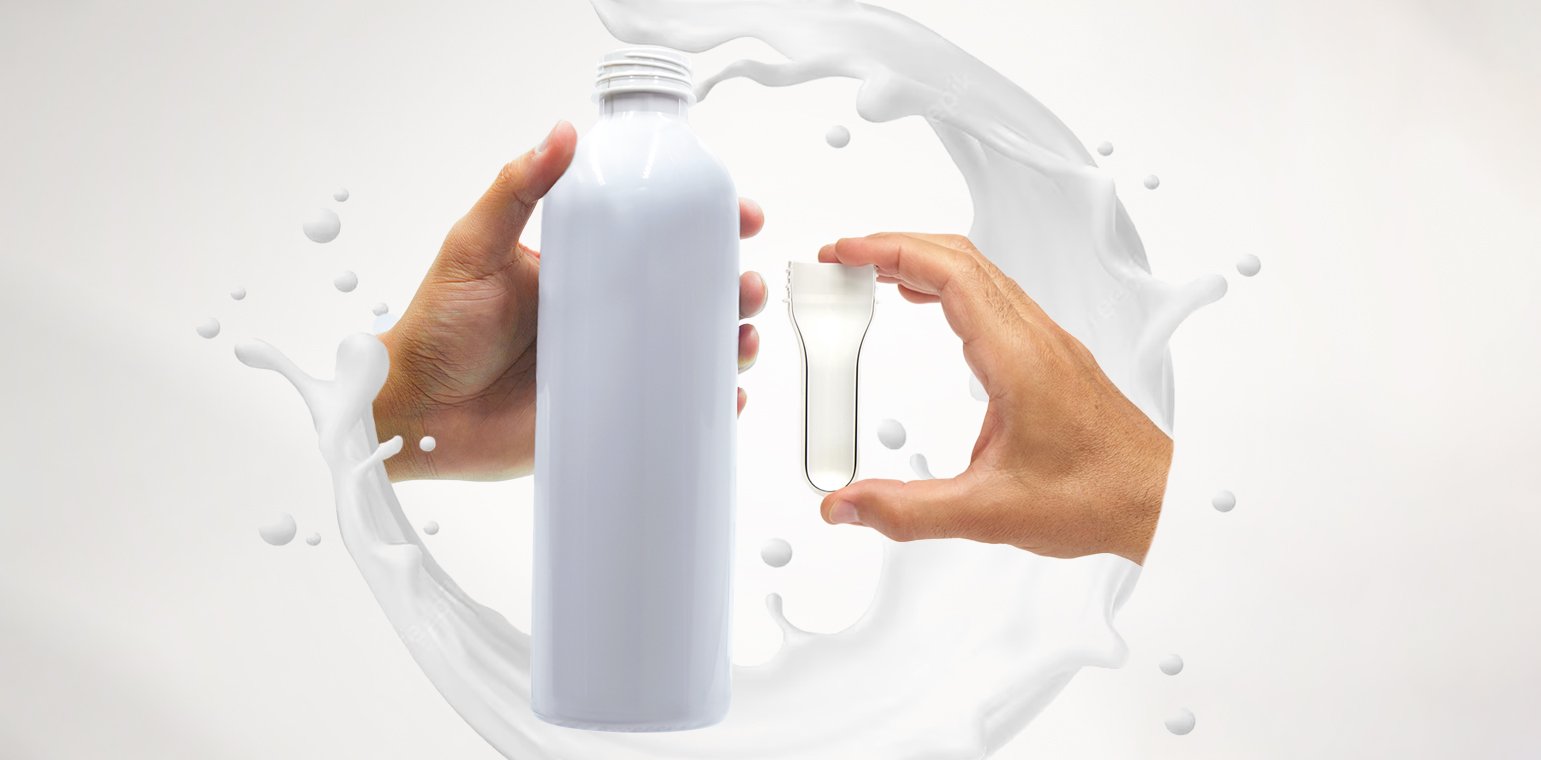 PET bottles are becoming prevalent in the Shelf-Stable liquid dairy market
Sensitivity of Liquid Dairy to Light
The rising demand for shelf-stable liquid dairy beverages, especially among health-conscious consumers, has led to a need for packaging that safeguards these products from light-induced deterioration. Both dairy and plant-based beverages are susceptible to the creation of off-flavors when exposed to light. To address this challenge and comply with new regulations, shelf-stable liquid dairy manufacturers are investing in innovative packaging solutions.
Packaging Options for Shelf-Stable Liquid Dairy
Traditional packaging materials like paperboard cartons and HDPE bottles that contain titanium dioxide have been used to block light. However, these options have limitations, such as difficulties in recycling and high material costs. On the other hand, PET materials offer a more sustainable choice due to the high recyclability, but they require opacifying additives or light-blocking sleeves, which may increase costs and complicate recycling.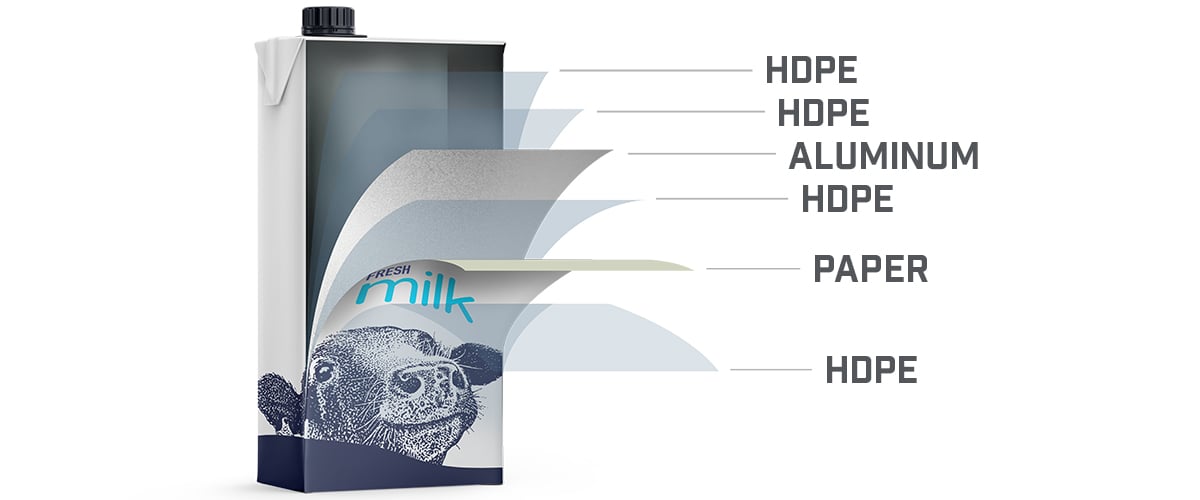 Typical structure of a paperboard carton
Introducing Light-Blocking Co-injected PET Bottles
Husky's sustainable multi-layer PET bottles offer an innovative solution to address the challenges of light protection and sustainability. Co-injected PET bottles have a functional core layer that entirely blocks light transmission, reducing the need for expensive white colorants.
Light-blocking black layer in Multi-Layer Preforms
Moreover, the use of post-consumer recycled PET (rPET) in the core layer provides a sustainable solution for opaque rPET that would otherwise go to waste.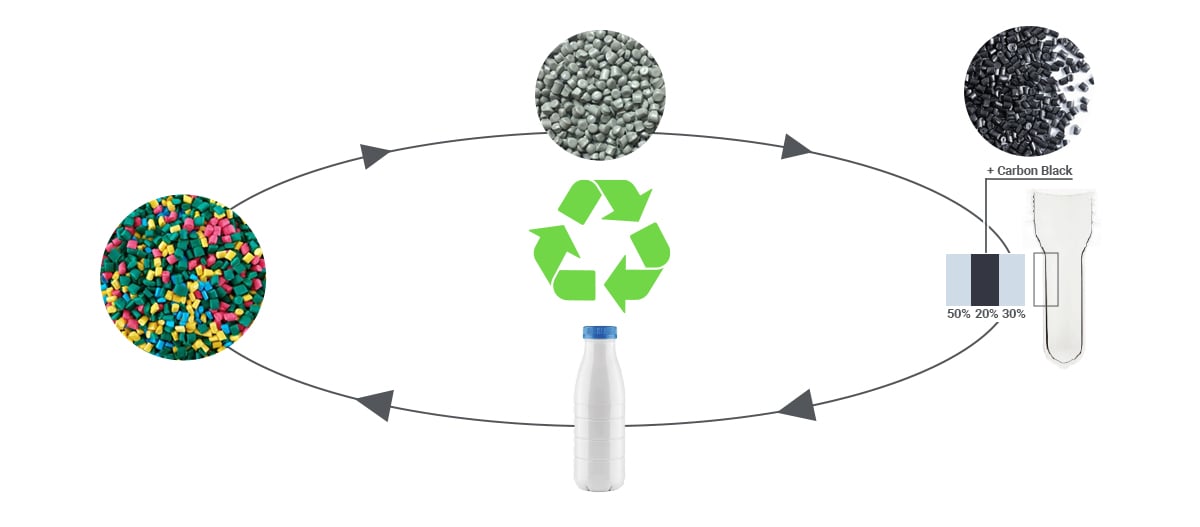 Light-blocking Multi-Layer bottles offer an outlet for opaque rPET
Advantages of Husky's Multi-Layer technology
Husky's Co-Injection systems offer precise control and consistency, making the production of multi-layer preforms seamless and efficient. These systems are highly productive and easy to operate, enabling companies to offer more sustainable and attractive alternatives to traditional packaging materials.


Light-blocking options for PET bottles
The Future of Sustainable Liquid Dairy Packaging
With consumers increasingly prioritizing sustainability, the future of liquid dairy packaging lies in innovative and environmentally responsible solutions. Husky's Co-injection PET technology provides an attractive option that meets consumer demands, aligns with global sustainability efforts, and enables companies to stay ahead of regulations.
Grupo Humane's sustainability journey with Husky
As a pioneering molder in Mexico, Grupo Humane recognized the importance of sustainability in beverage packaging. As a forward-thinking molder, Grupo Humane has already invested in Husky's NexPET Multi-Layer system to meet the growing demand for eco-friendly liquid dairy packaging in Mexico. By investing in Husky's NexPET ML system, Grupo Humane is poised to become a leading supplier of specialty preforms and bottles in the region. With Husky's NexPET ML system, Grupo Humane can produce over 55 million light-blocking sustainable Multi-Layer preforms annually. Their commitment to offering more sustainable and attractive alternatives to traditional packaging options will empower customers to meet their demanding packaging requirements while advancing their sustainability goals.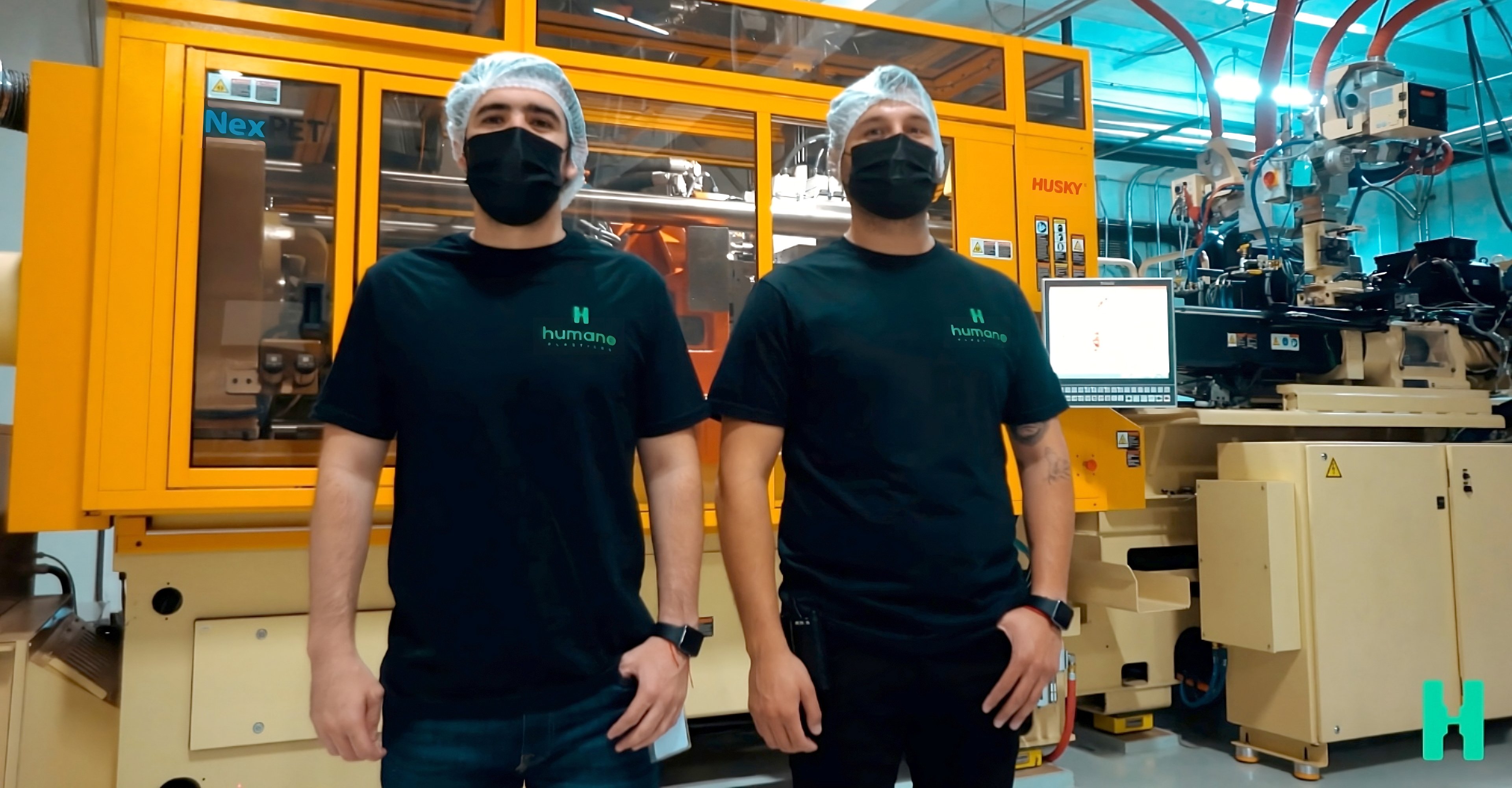 Husky's NexPET Multi-Layer System at Grupo Humane
what's next
As the beverage packaging industry evolves to meet the drive for sustainability, Husky's sustainable Multi-Layer PET solutions stand out as a game-changer for the shelf-stable liquid dairy market. These light-blocking, eco-friendly solutions offer a greener and more sustainable choice, benefiting both consumers and the planet. Embracing such technologies can lead the way to a brighter and more environmentally conscious future for the liquid dairy industry.
Reach out to learn more about our innovative sustainable Multi-Layer solutions.