Top 10 Beverage Packaging Trends of 2021
In this article, we explore the big trends that will influence beverage packaging in 2021.
Beverage packaging has evolved at a rapid pace in recent years, driven by a combination of forces including:
Technology innovations
Changing consumer preferences
Increased competition
New legislative requirements
The course of this evolution was disrupted this year as COVID-19 sent shockwaves throughout world markets. Some of the evolutionary trends in beverage packaging were accelerated, others slowed slightly, and a few new short-term trends emerged. In 2021, we expect the impact from COVID-19 to continue, and the longer-term market trends will continue to unfold at varying rates.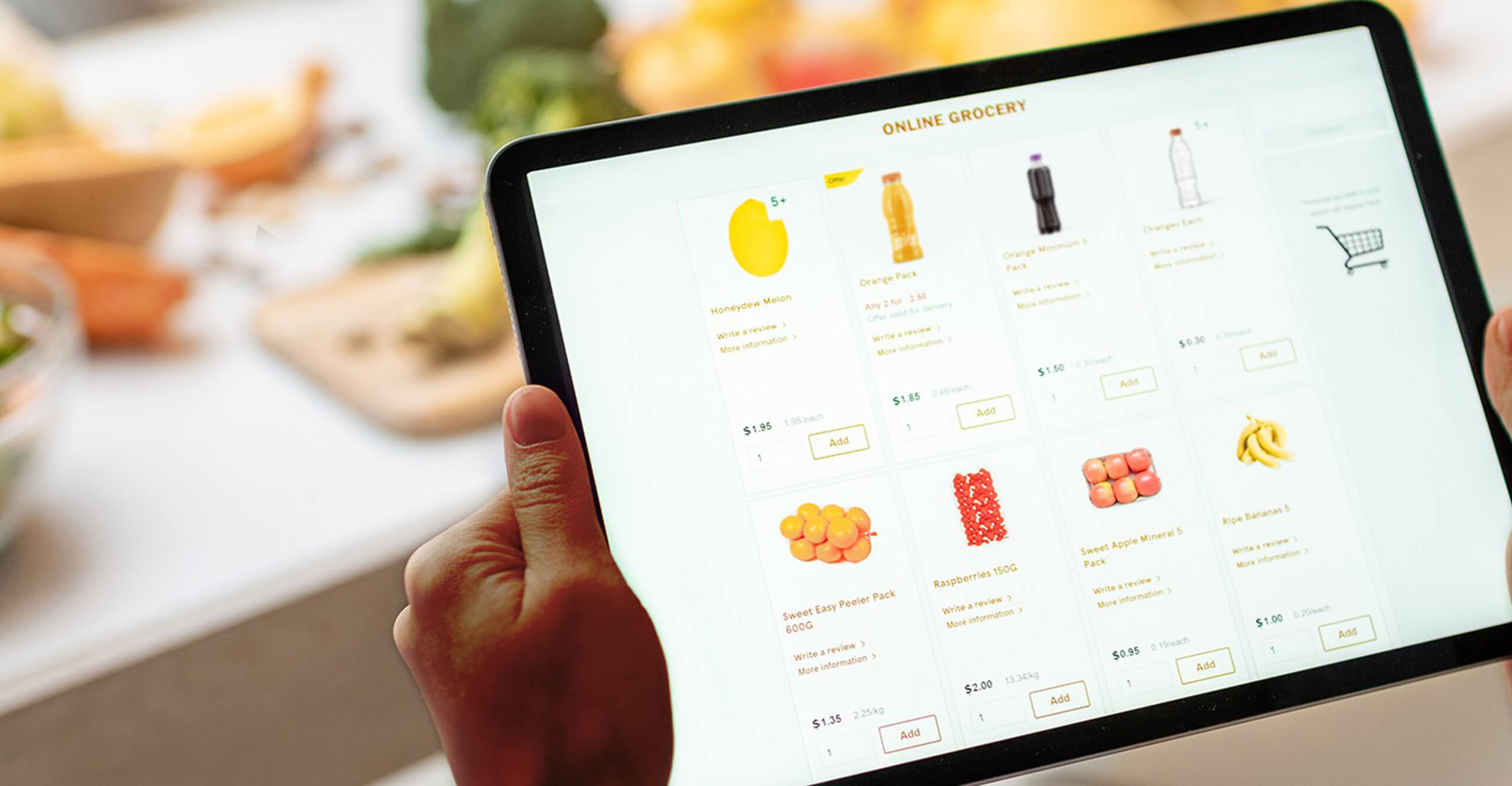 As an industry leader in injection molding systems, Husky continues to be at the forefront of market trends and the evolution of beverage packaging. We monitor as trends emerge in real time through customer barcode data and industry market reports, and we help drive the trends forward with ongoing solution development and firsthand work on our customers' beverage applications.
So, what's on tap for 2021? Here is Part 1 of the trends we expect to see unfold in the coming year, starting with those most connected to COVID-19.
#1 Continued Disruption in Size Preferences
COVID-19 has had a big impact on patterns of consumption. Among the general beverage packaging trends that we observed was a "polarization" of size preferences away from the mid-size segment towards large multi-serve sizes and smaller individual packs. For example, as consumers stocked up ahead of lockdowns, we saw an uptick in demand for larger sizes from 1.5L and up. We also saw increased demand for smaller sizes sold in multipacks. It may be some time before these consumption trends stabilize into the next normal, so producers will need to remain agile and adaptable into 2021.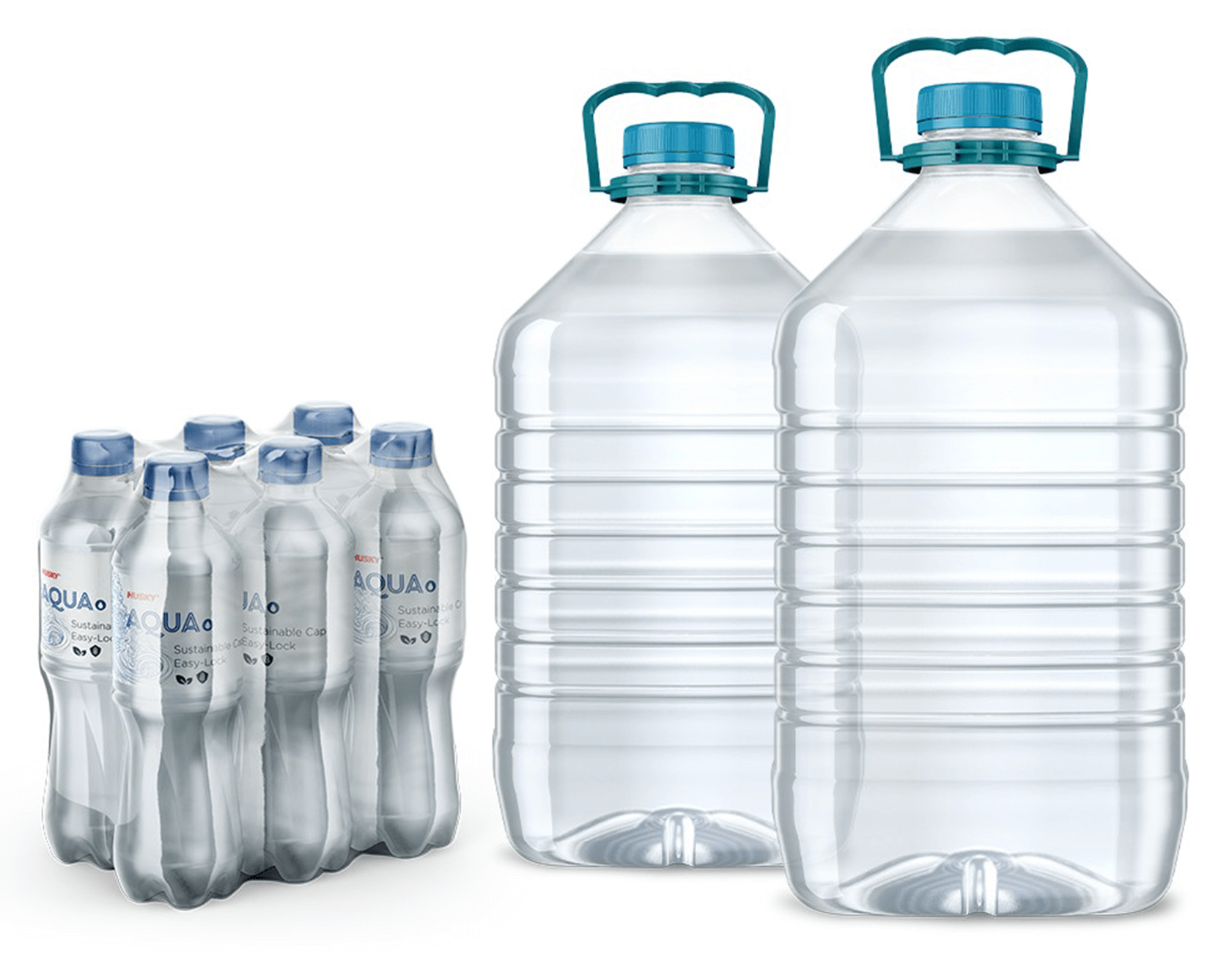 COVID-19 saw consumption patterns polarize in preference for both smaller and larger sizes.
#2 E-commerce as a Growing Factor
One of the most dramatic developments from COVID-19 was the explosion of e-commerce across all consumer categories. In the beverage world, this led to an increase in home delivery of everything from individual alcohol purchases to beverages purchased as part of grocery orders. As more products are offered online, producers will need to be more conscious of how their beverage packaging holds up under different shipping and delivery scenarios.
#3 Consumers are Hyper-Focused on Hygiene and Safety
COVID-19 brought hygiene and food safety to the forefront, and consumers are now more hygiene-conscious than ever. Many more consumers now opt for safe beverage packaging options such as PET bottles, which have drinking surfaces free from exposure to airborne contaminants (unlike cans). Regardless of what happens with COVID-19 next year, it is likely that these hygiene-related preferences are here to stay for the long term, so producers will need to take this into account as they choose packaging solutions for their applications.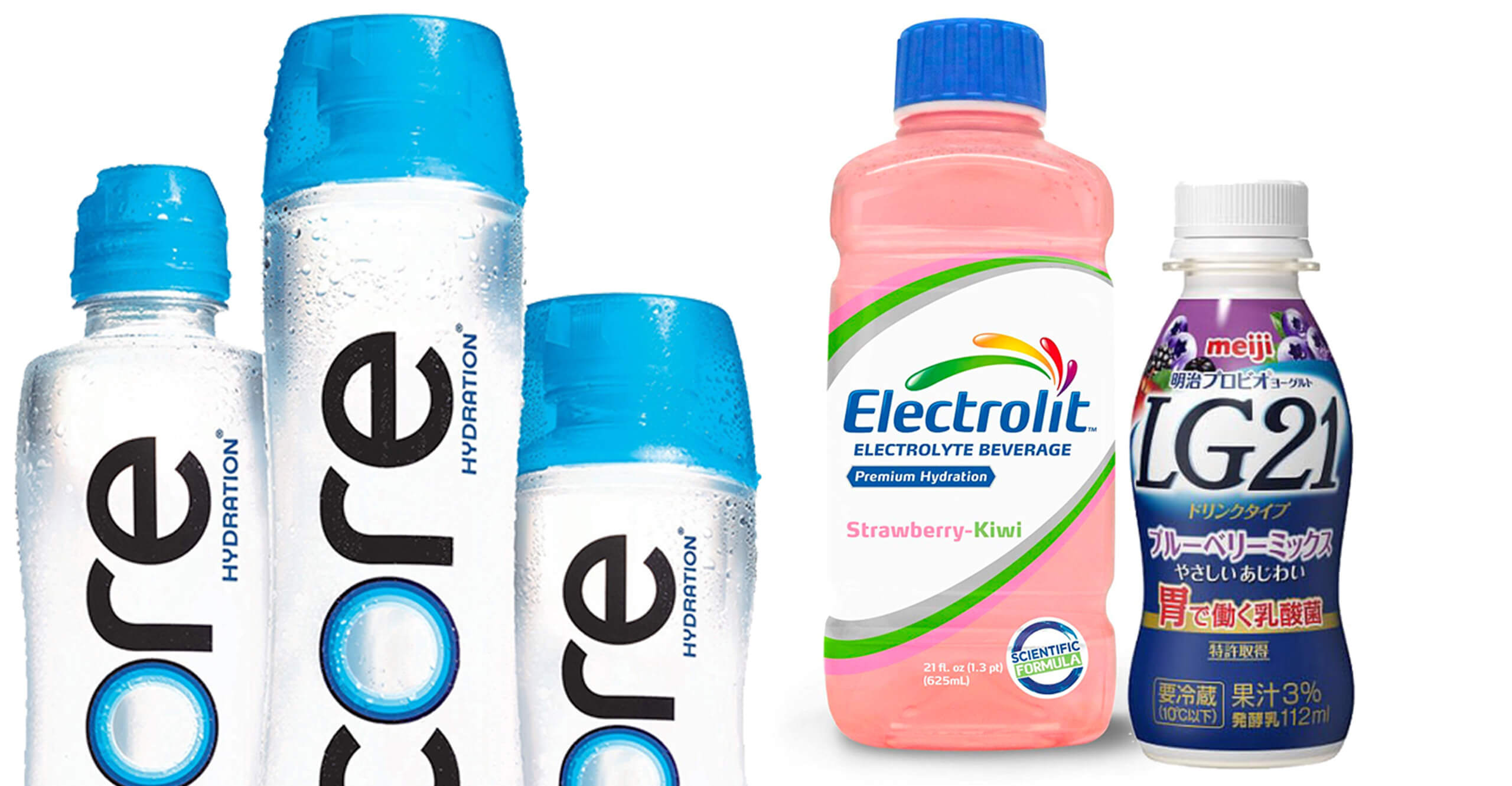 A sampling of health-focused beverages from around the world: Core Hydration (USA), Electrolit Water (Mexico), Meiji Yogurt (Japan).
#4 New Considerations for Preservation
COVID-19 has also seen some products sitting on shelves for longer periods or packaged in smaller sizes for sale in multipacks. Both of these factors make it more of a challenge to keep the product preserved up to the point of consumption. As a result, 2021 will see more producers focusing on ways that injection molding systems can help to prolong shelf life using technologies like multi-layer preforms, which aid in preservation and protection for applications like dairy and small format carbonated soft drinks.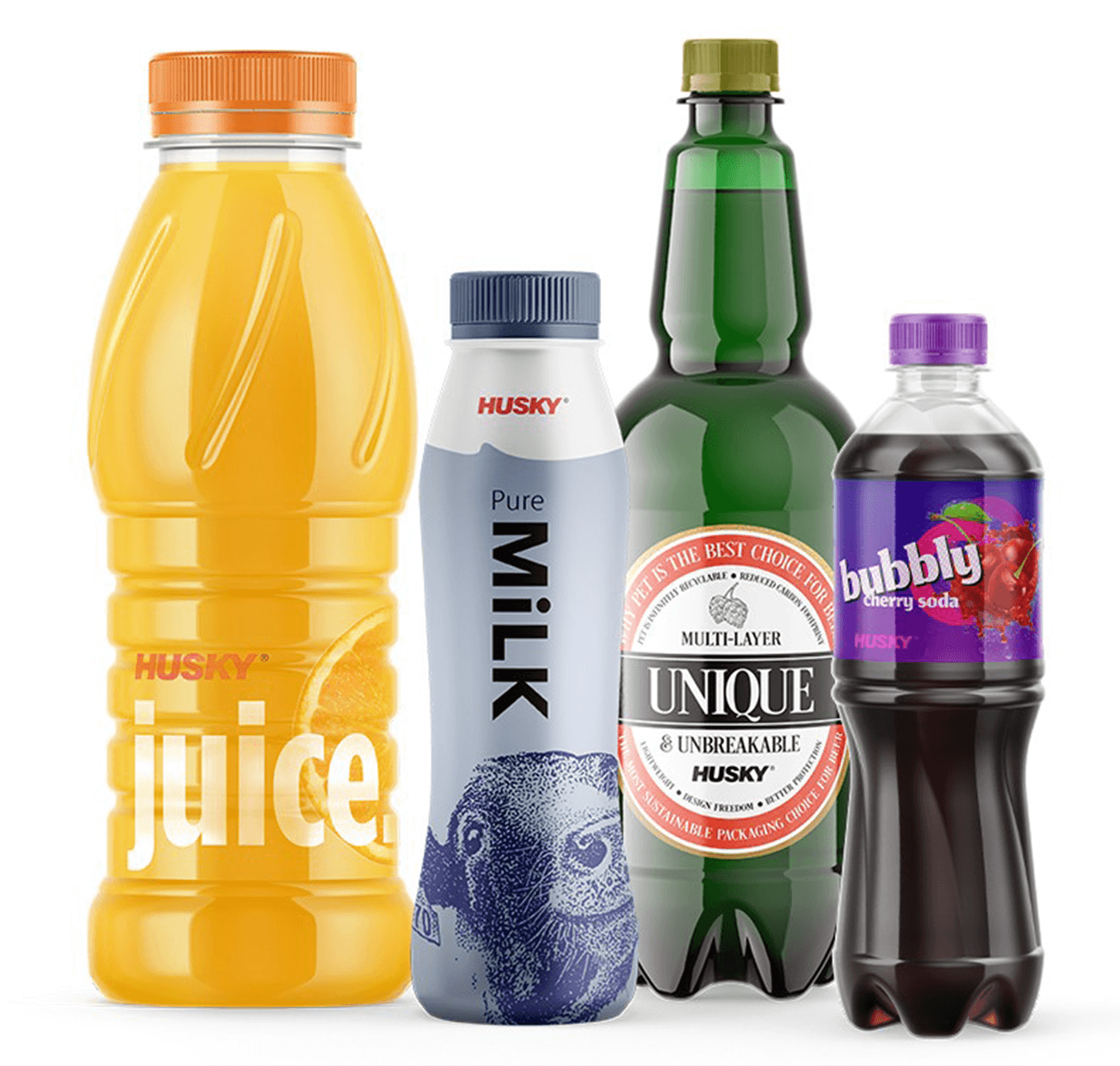 Producers are turning to multi-layer PET to keep products fresher longer.
#5 Rising Demand for Nutritious, Health-Focused Applications
Recent years have seen a rise in demand for health-oriented beverages. COVID-19 accelerated that trend, with brands responding by adding immune-boosting options and sensitive ingredients into the mix. This is part of an overall trend towards "SKU proliferation," which is resulting in a larger, more fragmented product landscape. Again, this means that producers need to be agile and adaptable to produce larger portfolios of applications.
#6 A Steady March Toward More Sustainable Packaging Solutions
The trend towards more sustainable packaging and manufacturing processes is here to stay for the long term. We see this evolution embodied by leading brands such as Ice River Springs and Evian from Danone, who have already introduced packaging made from 100% recycled PET. The top sustainability trends we expect to see in 2021 include: reduced use of virgin resin through lightweighting initiatives, increasing use of recycled PET, and increased conversion from other packaging materials to the infinitely recyclable PET.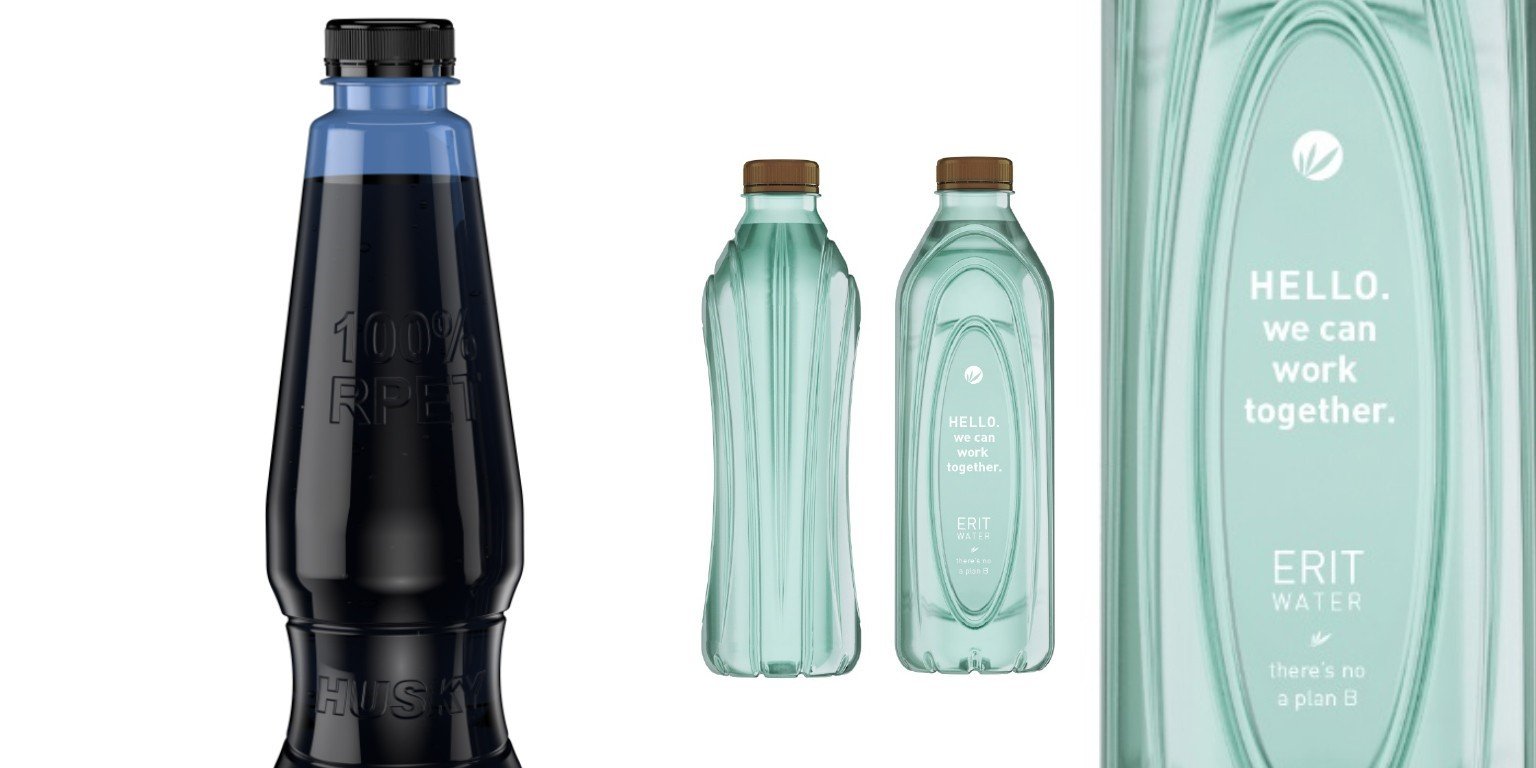 A 100% recycled PET carbonated soft drink bottle (left) and a specially designed collapsible recycled PET water bottle (right) that enables more efficient recycling.
#7 Premiumization and Differentiation
We mentioned that the popularity of health-focused beverages was driving a trend towards "SKU proliferation". Another driver of SKU proliferation is the popularity of premium products aimed at niche markets. The success of these products is due in large part to packaging innovations that give the products a premium look-and-feel and help them stand out from the competition. The high margins associated with premium products will ensure that we see more and more of these in the years ahead.
A sampling of innovative, premium packaging: thermochromic color effects, complex bottle shapes, and a glow-in-the-dark bottle.
#8 Customer Co-Creation / Personalized Packaging
As producers seek new ways to engage with consumers and differentiate from their competitors, we are also seeing a rise in more personalized packaging. A popular early example of this was Coca-Cola's campaign to place individual names on bottles. Many brands are now taking this to the next level, offering personalized packaging-to-order, with customizable imagery and text configurable by the consumer. One accelerant of this trend has been the evolution of laser-printing technologies that print directly onto PET bottles.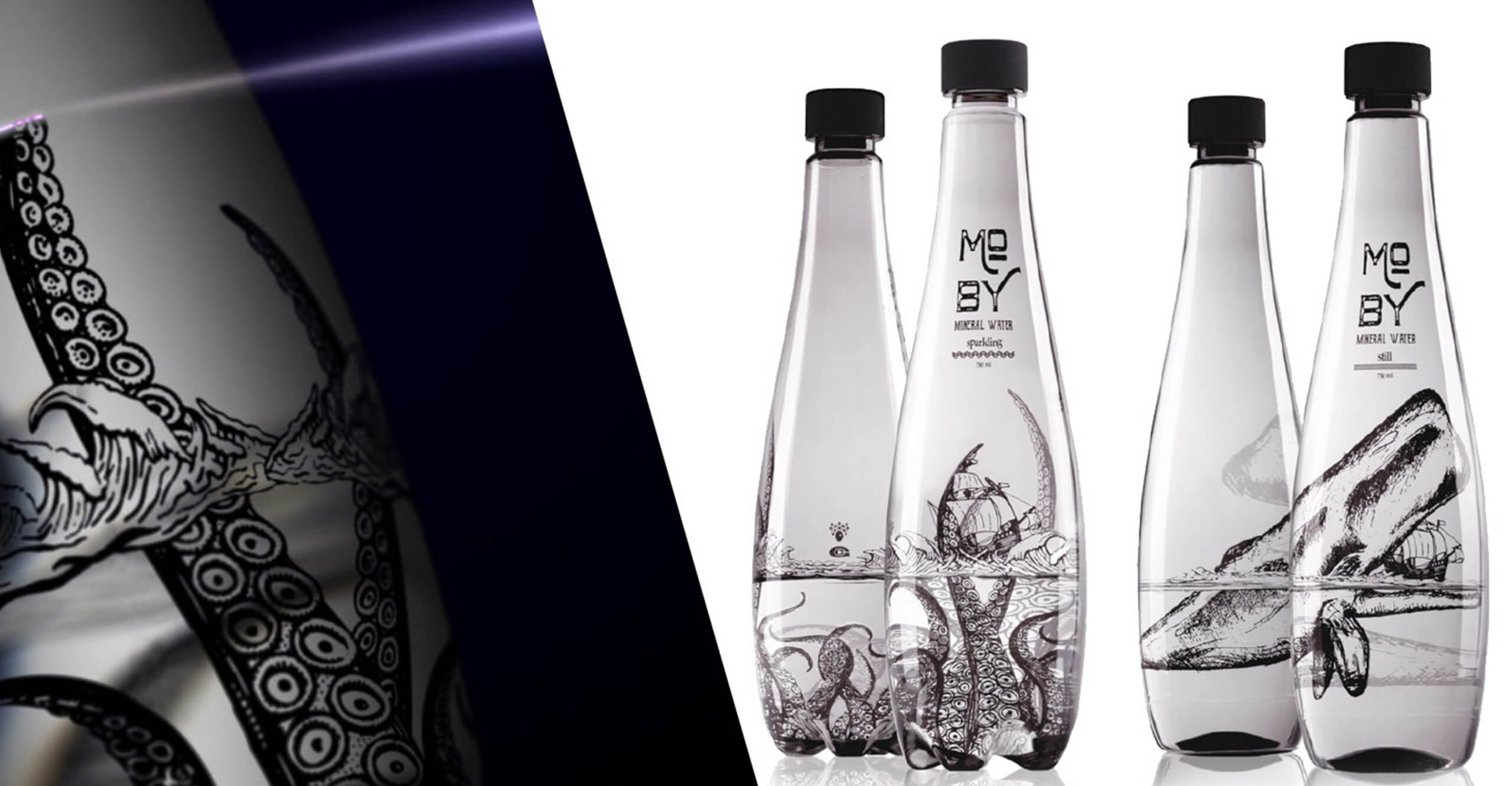 Beautiful, personalized labels enabled by laser-printing direct to PET bottles. (Images used with permission of Gentlebrand / P.E.T. ENGINEERING SRL)
#9 Smart Packaging
We are seeing a growing number of beverage package designs that incorporate "smart" technologies, including technologies such as QR codes, NFC, and RFID chips. These technologies are being used to provide immersive and interactive experiences for consumers and provide valuable additional information about products. Another key driver of smart packaging is that it enables products to be easily traced and authenticated. This has numerous applications, including authentication for ultra-premium brands. Smart packaging is an exciting vector for beverage packaging, and we expect to see much wider adoption in the coming year.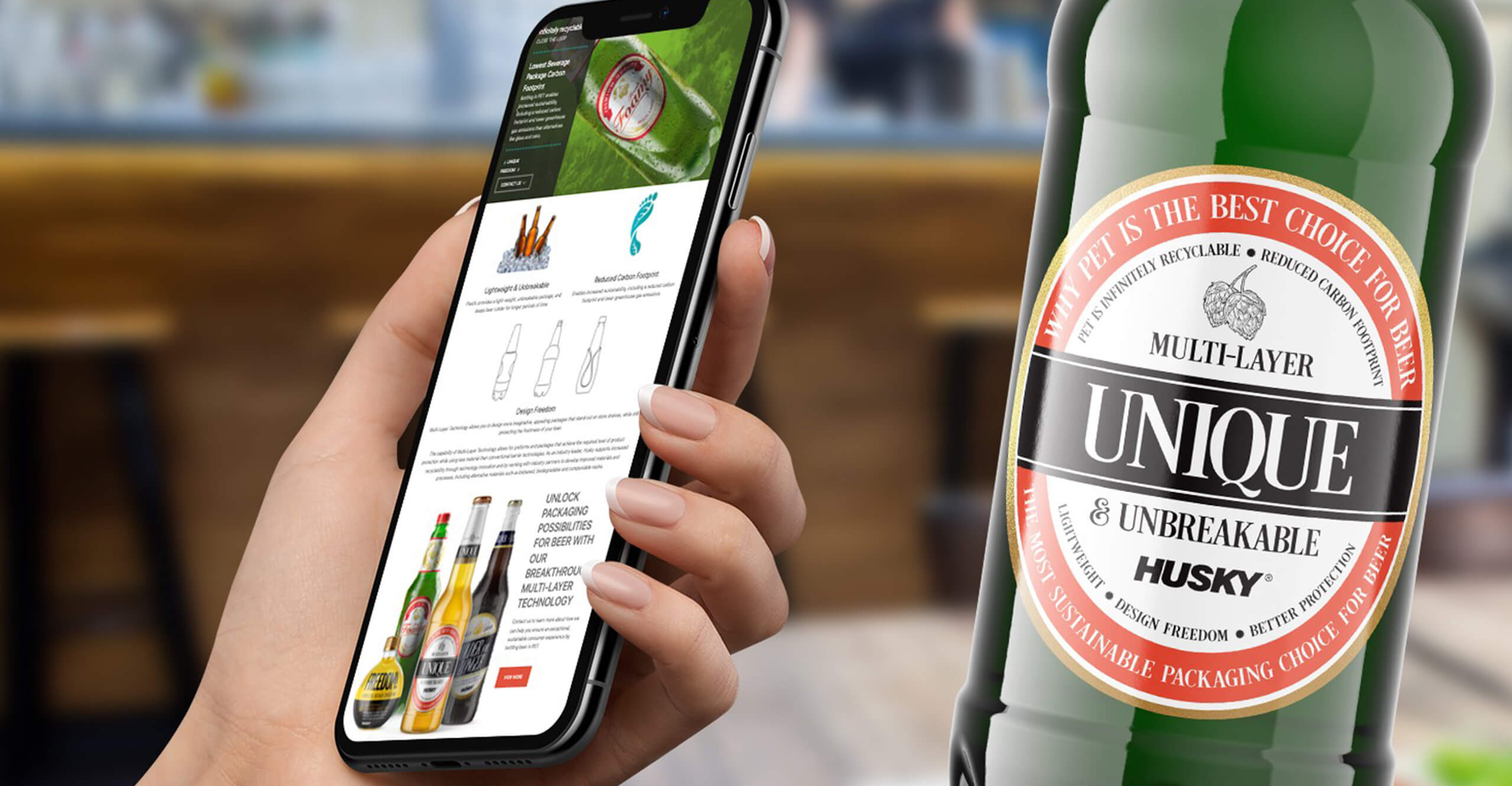 Smart packaging offers traceability, authentication, and an immersive experience.
#10 Growing Adoption of Tethered Closures
As part of a broader sustainability initiative, the EU will require tethered closures for most single-use plastic containers by 2024. We expect other regions around the world to adopt similar legislation soon – it is just a matter of when, not if. This year, despite COVID-19, we have seen growing adoption of tethered closures by producers who are looking to get ahead of the legislation. Brands have also turned to tethering as a way to introduce a unique, premium experience as a point of differentiation from their competitors. Current interest in tethering suggests that 2021 will be a break-out year for tethered closures worldwide.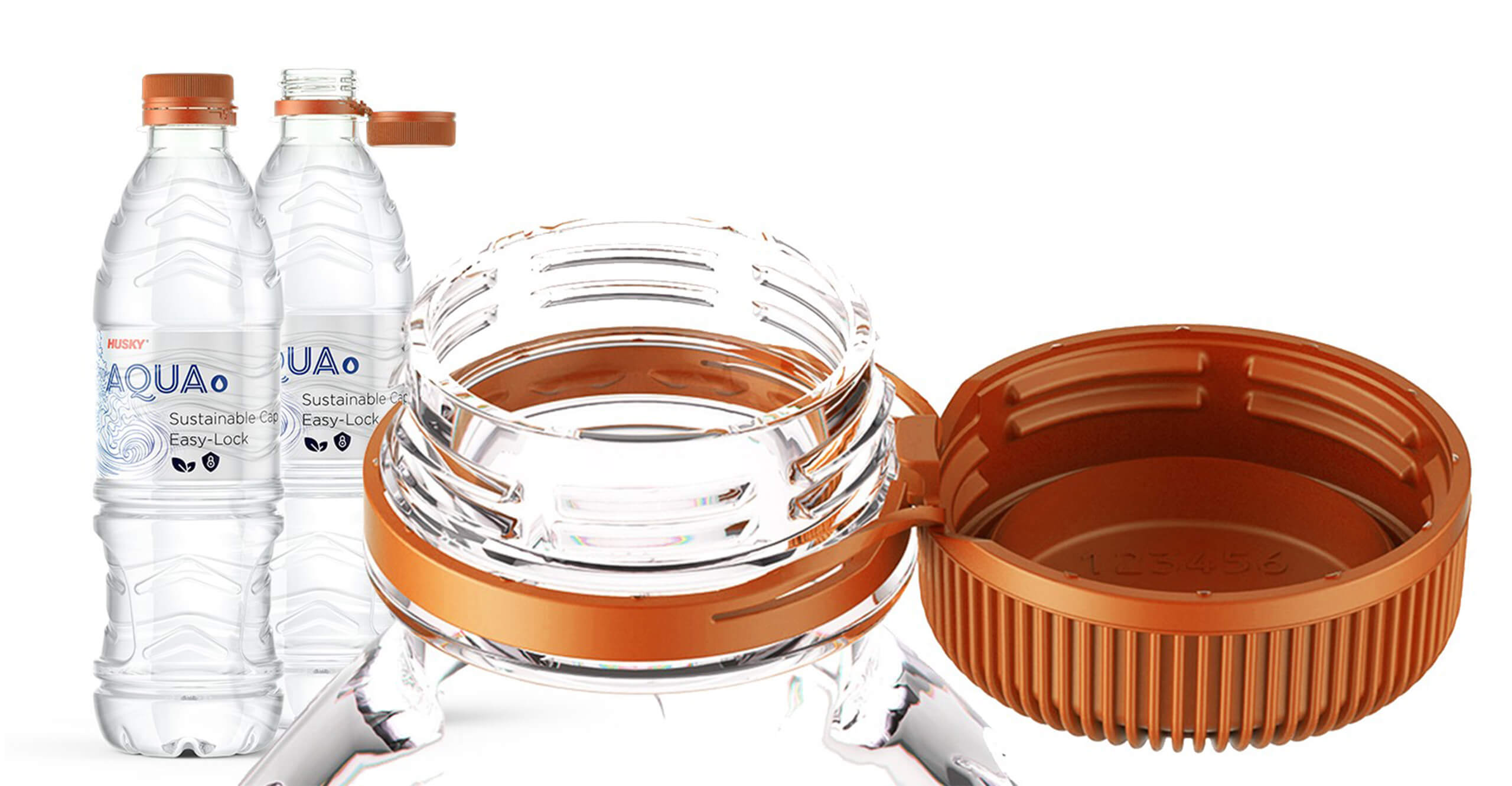 A tethered closure design from Husky. It ensures compliance with upcoming regulations and offers a pleasing, intuitive consumer experience with a lock-in-place closure.
Opportunities Ahead
Our review of top trends shows that this is one of the most dynamic periods in the history of the beverage industry. And with that comes both challenges and opportunities.
Capitalizing on these trends will require producers to stay agile and alert to ongoing changes. Successful producers will lean into the expertise of experienced injection molding system partners like Husky, who can help them evolve with speed and certainty. We are excited to work with current and prospective beverage packaging customers worldwide to enable their success.
Questions?
Get in touch to learn how Husky can help you navigate these trends.
Let Husky keep you up-to-date on the latest beverage packaging trends—or help you create and drive the next one.