Application spotlight: Stack molding systems offer increased productivity, flexibility and reduced production costs
Stack molding systems are a cost-effective way to achieve your goals of higher productivity, increased flexibility, and reduced costs. One Husky customer recently achieved these objectives with new systems for takeaway food containers and lids.
PROJECT OVERVIEW
Husky's customer, a manufacturer of rigid plastic products for food and retail packaging, needed a solution that delivered increased output while reducing costs. The customer wanted a high-quality product with a perfect fit between food containers and lids.
Husky's solution was high output 4+4 cavity stack molding systems, which included Hylectric 4 injection molding machines in packaging configuration, featuring unique Reflex platens, stack mold carrier and high performing clamp and injection unit, together with Ultra Packaging hot runner system.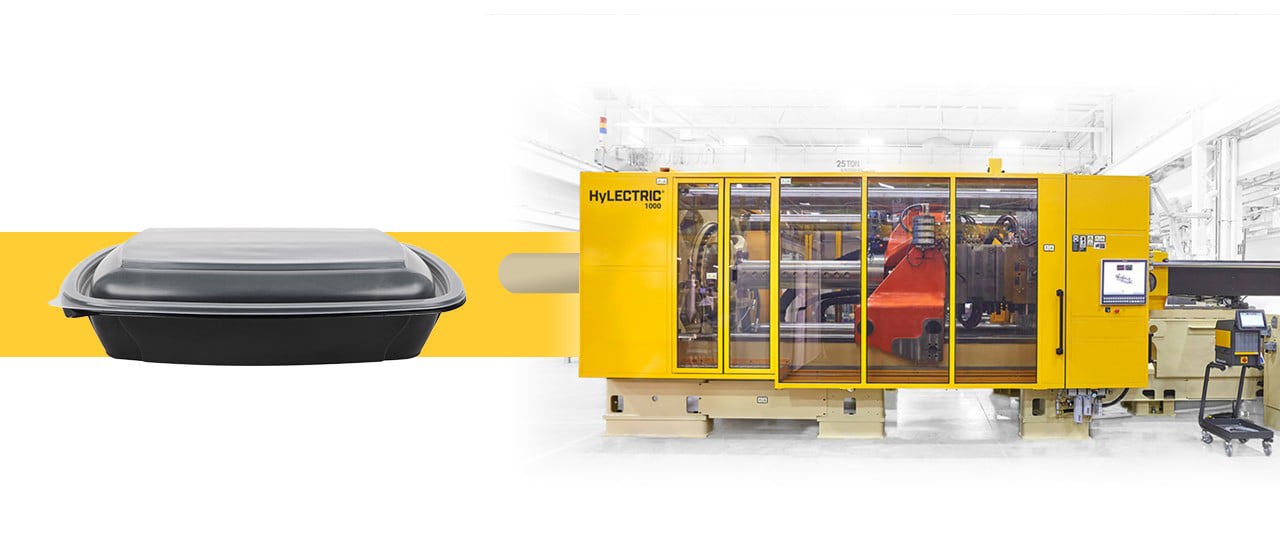 The solution drove several significant performance improvements resulting in added value for this customer that included:
2% part weight reduction to achieve a more than $50,000 of resin savings a year
7% cycle time reduction, which yielded an additional 2.5 million part output a year
WHAT ARE STACK MOLDS?
Compared to standard molds that have just one molding surface or parting line, stack molds can have two, three or four parting lines. Opening, closing and the remaining stages of the injection molding cycle take place in parallel for all stack mold faces, resulting in minimal cycle time increases versus conventional single face molds.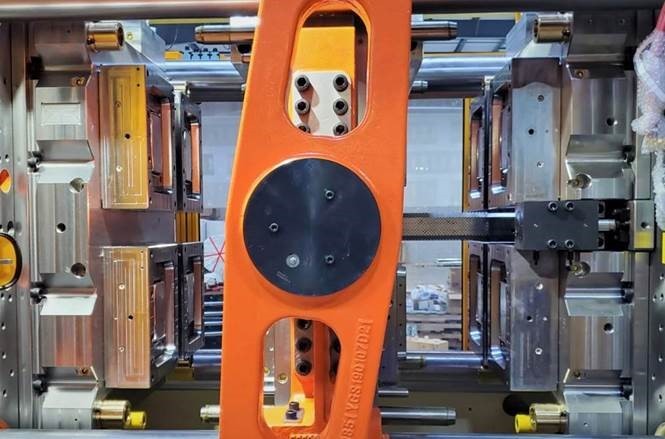 STACK MOLDING SYSTEMS INCREASE PRODUCTIVITY
For this project, two dedicated systems were provided – one for the container and another for the lid – and this greatly increased production capacity. By implementing stack mold technology into their production, the customer experienced an increase in output, without significantly enlarging floor space and investment. This is attributed to the Hylectric 4 machine's capacity to accommodate stack molds with industry-leading clamp opening stroke, maximum allowable mold weight carrying capacity and short dry cycle times.
STACK MOLDING SYSTEMS OFFER GREATER FLEXIBILITY
There are many opportunities for applications using the stack molding process. This technology is beneficial for a wide range of applications, including thinwall and in-mold labelled packaging, specialty closures and medical parts.
STACK MOLDING SYSTEMS REDUCE PART COSTS
By implementing two parting lines, when compared to the single face approach, the customer was able to double the number of cavities on the same injection molding machine clamp size. This resulted in an almost 100% production output increase in comparison to a conventional system with only four cavities. Such an advantage, in combination with minimal floor space requirements and a fast cycle time, provided significant part cost reduction for both the container and lid.
NEXT STEPS
Speak with a Husky packaging expert to learn how our latest technologies can address your packaging needs.