HUSKY SHOWCASES SUSTAINABILITY AND TECHNOLOGY INNOVATIONS AT PLASTIMAGEN 2023
NOVEMBER 7-10, 2023
MEXICO CITY, MEXICO
BOOTH #1524
From November 7 to 10, Husky will be returning this year to exhibit at Plastimagen 2023 in Mexico City. In today's dynamic landscape that prioritizes sustainability and technology innovation, Husky understands what producers and mold makers need to be competitive in Mexico and beyond.
At the show, we are showcasing our range of technologies, solutions and services that enable food, beverage, consumer goods packaging, medical device producers and mold makers in Mexico to achieve sustainability, growth, differentiation, flexibility, stability, and profitability.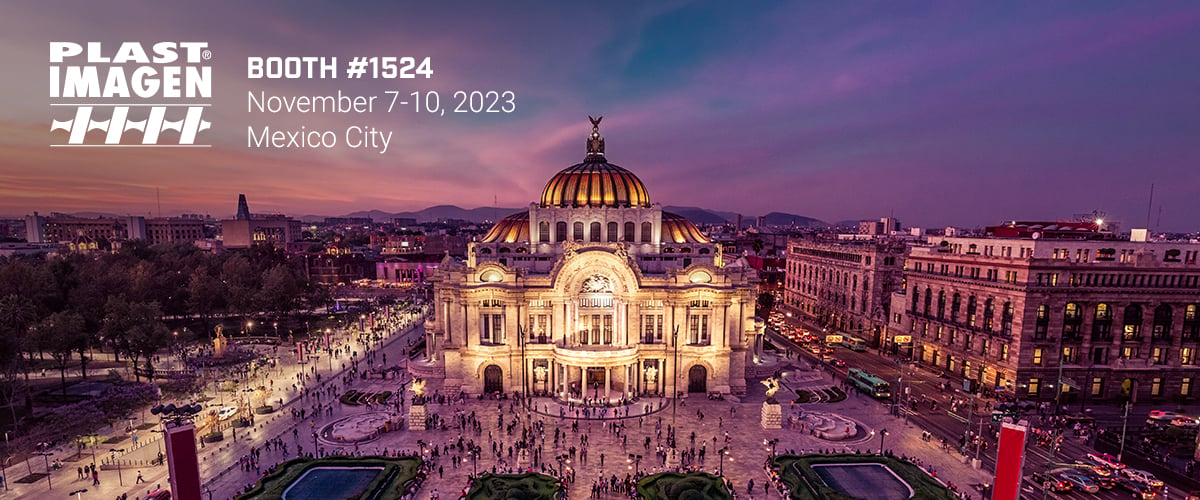 Visit Husky's booth to learn about:
Our complete, connected, end-to-end PET preform and packaging molding solutions engineered for consistent, high-quality, sustainable production
Our range of hot runner and controller technologies, including an interactive hot runner

refurbishment

demonstration, designed to achieve the highest levels of part quality and volume at the lowest cost, even for the most demanding applications
Our network of local support and global expertise enabling producers to adopt world-class manufacturing processes to enhance efficiencies and achieve speed to market through automation and digitization
Join Husky subject matter experts at Technological Talks in Exhibition Hall E to learn more about key topics that will enable you to optimize your production and achieve your business goals:
ü How to Succeed with Bioresins in Injection Molding Applications
November 7, 2023 | 6:20 pm
Speaker: Jimmy León - Account Manager and Business Advisor, North and South America
ü How to Successfully Convert to PET to Comply with the New General Law of Circular Economy of Mexico
November 8, 2023 | 1:00 pm
Speaker: Cristian Núñez - Business Development Manager & Sustainability Ambassador
ü Fundamentals and Benefits of Hot Runner and Temperature Controller Maintenance and Refurbishment
November 9, 2023 | 1:00 pm
Speaker: Felipe Reyes - Account Manager of Hot Runners and Controllers
We're also proud to share our expertise at the 1st Molding Innovation & Technology Summit Session:
ü Using System and Hot Runner Balance in the Mold Qualification Process
November 9, 2023 | 8:15 am
Speaker: Gerardo Núñez - Technical Sales & Service Expert
Enabled by Husky. Powered by People.
We look forward to connecting you at Plastimagen 2023! Pre-book a meeting with a member of our team at the show!