MEET US AT MD&M WEST 2023
FEBRUARY 7 – FEBRUARY 9, 2023
ANAHEIM, CALIFORNIA
BOOTH 4011
Husky has extensive expertise in the medical and pharma markets based on over 70 years of experience of working with leading medical brands. We understand the injection molding challenges that medical device manufacturers are facing globally: how important it is to improve predictability and reduce part variability while ensuring the highest levels of quality and preventing excess waste.
From February 7 to 9, Husky will return to MD&M West, medical technology tradeshow for the entire medical device design-to-market community. We will showcase a portfolio of technologies, solutions, and services for both new and existing medical device manufacturers.
At Husky, we begin with the end medical device you want to produce and engineer the complete system, including molds, hot runners, machines, robots, and auxiliaries, to meet or exceed the current industry standard, enhance efficiencies, and eliminate waste.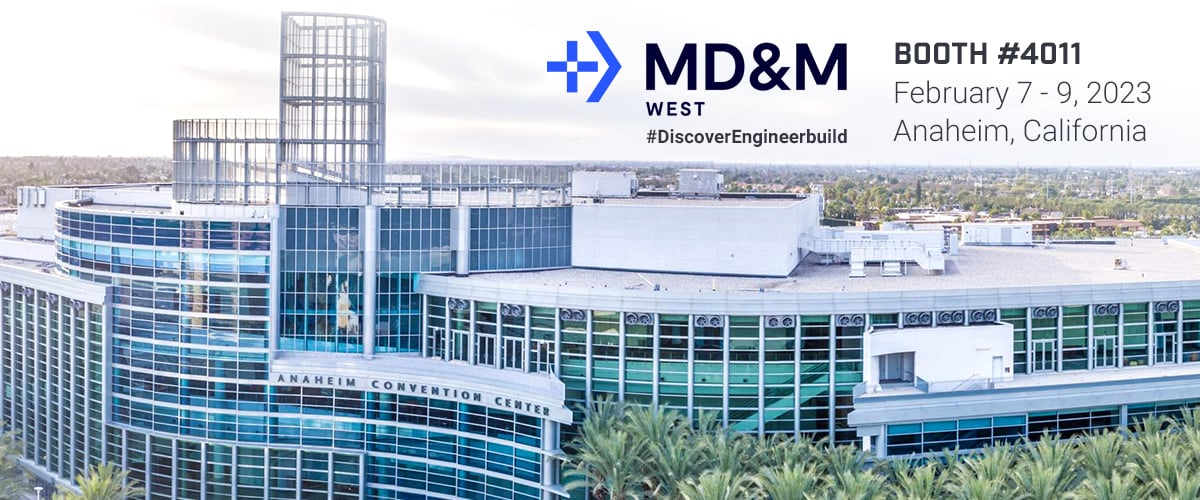 Visit our booth at Compamed to learn more about:
ICHOR™ Integrated Medical Manufacturing Systems
Advantage+Elite™ - Industry-leading proactive, predictive, and transparent remote monitoring solution
Schottli™ Medical Molds – Swiss-engineered for precision and quality
Hot Runners and Controllers – Optimized for medical applications
UltraShot™ Injection System – The newest addition to our family of hot runners offering more precise melt control
Molding solutions for diagnostic and lab consumables, including infusion devices, pipette tips, blood collection tubes, syringes, and more!
At the show, our team of medical experts will be on hand to connect with you:
Connect with us to learn more about Husky's injection molding solutions for medical device manufacturers. Pre-book your meeting today!
Interested in attending? Send us an email to get your complimentary pass.