3 Actions to Reduce Your Risk of Genuine Part Shortages
Remember the time when you could order parts anytime and they would arrive within days? Now it can take months to get a simple, yet genuine OEM part. Instead of focusing on your operations, producers spend more time searching through several websites when looking for OEM parts.
As supply chains, logistics, and freight continue to be impacted globally, producers around the world are facing increased downtime and inflated costs as a result of not being able to source parts quickly and efficiently.
At Husky, we are continuously monitoring inventory levels at our global parts distribution centers to ensure we can get you the right parts for the right job, whenever you need them.
To help you avoid unexpected downtime or excessive repair costs, we have put together a list of three actions that could reduce your risk of being impacted by genuine part shortages.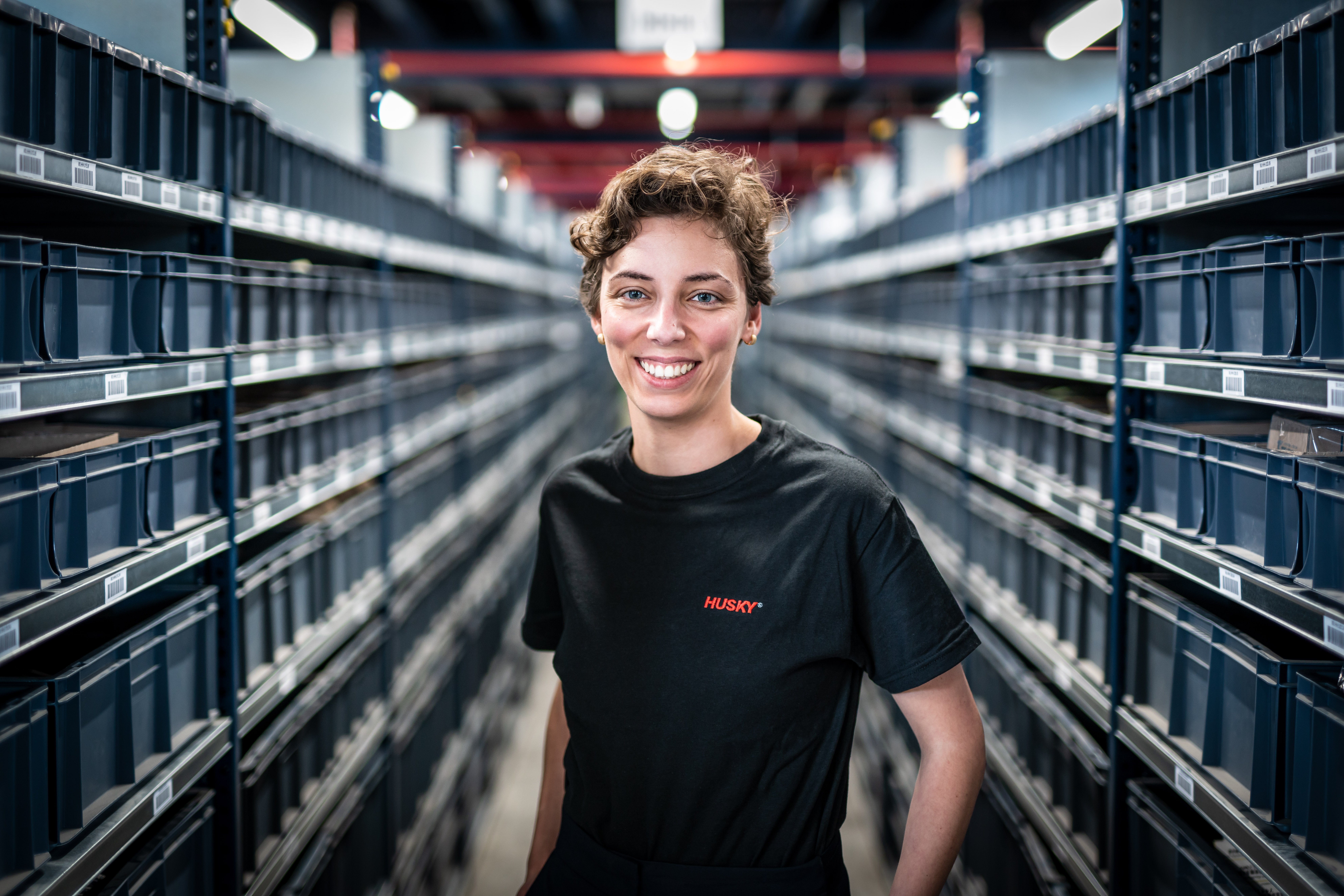 1. Keep Essential OEM Parts on Hand
Managing which parts are essential to keep your production facility running can be a complex and timely job. Using our analytics tool, combined with our industry experience, we can analyze, predict, and recommend which parts you need to have on hand to avoid unplanned downtime. In addition, we can provide you information about your OEM parts inventory levels and enable you to restock in advance to reduce lead time. Find out how much you can save with an Essential Parts Package!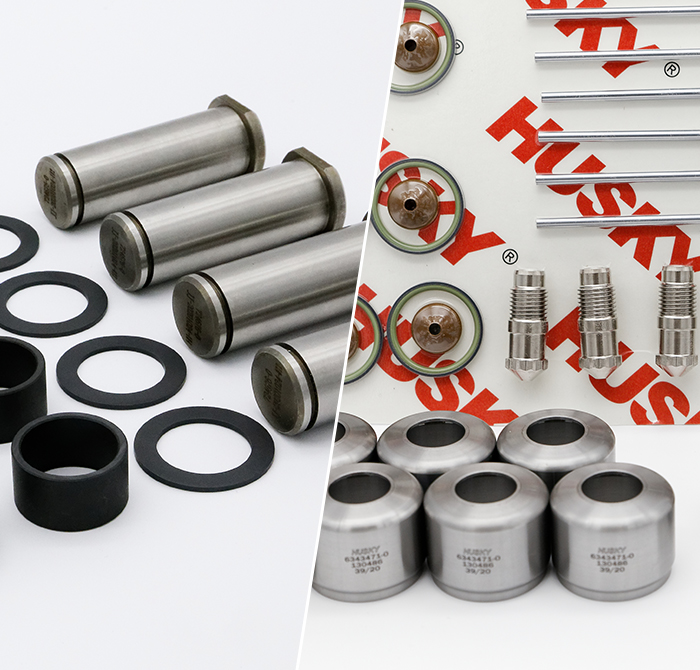 2. Follow your Customized Maintenance Plan
It is essential to follow the customized maintenance plan and recommendations created exclusively for your system. This increases the lifespan of your system and reduces downtime between cycles. Based on your customized maintenance plan, choose a variety of preventative maintenance kits for consumables, hot runners, and hose kits, to have on hand.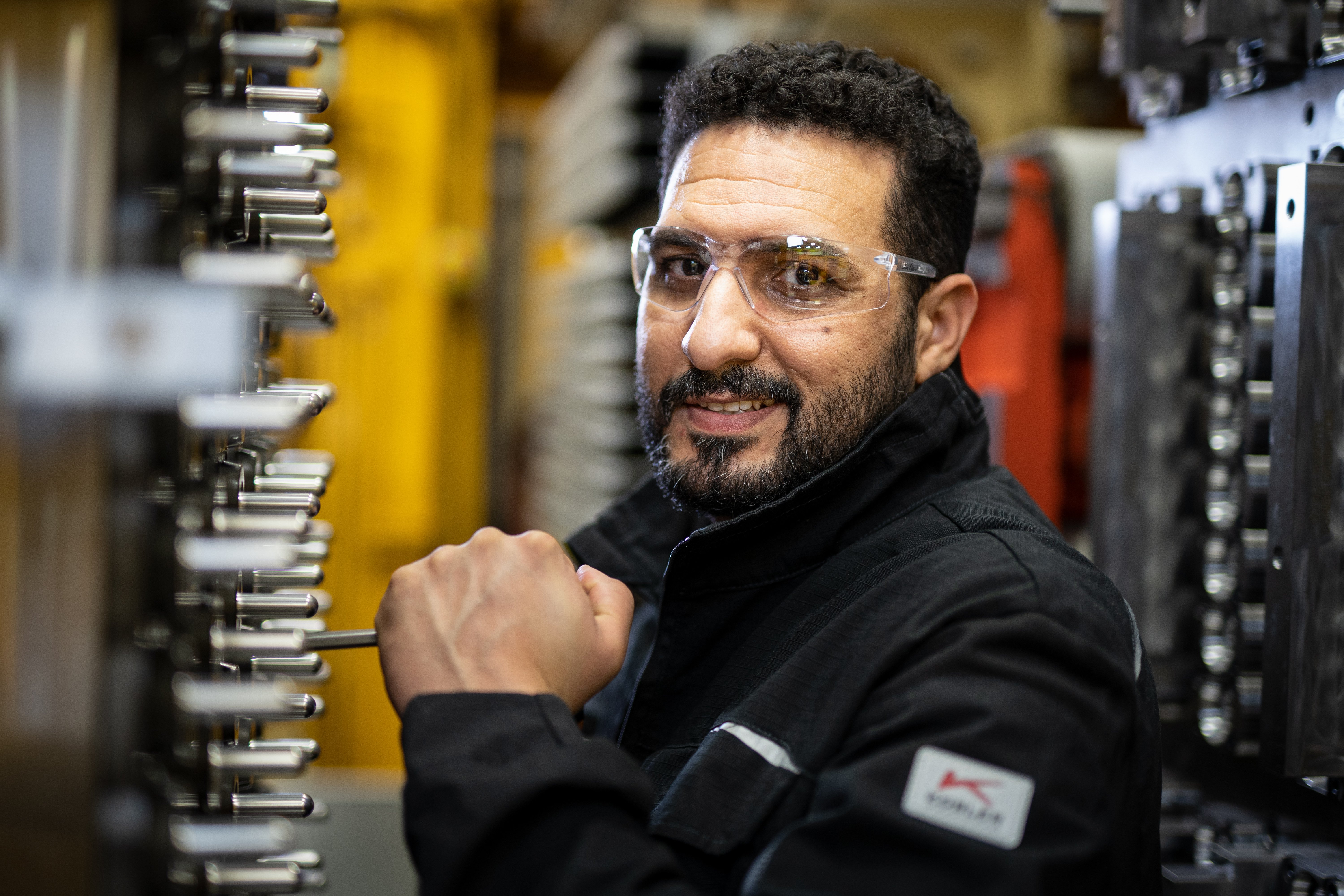 3. Repair or Replace your OEM Parts
Not sure whether to repair or replace your OEM part? If the delays are adding up and systems are facing downtime, it may be possible to repair an OEM part instead of replacing it. Contact us and speak with Husky Part Repair experts to learn more about services for commonly repaired parts such as servo motors, amplifiers, electric motors, controllers, control panels, servo valves and more. Our technicians can determine if the part can be repaired or needs to be replaced.
Conclusion
Following these 3 actions could reduce your risk of being impacted by genuine part shortages. Get in touch with our experts at Husky to learn more.