Capitalising on local manufacturing opportunities
As new opportunities emerge, medical injection molding can turn to local production and integrated systems says Thomas Bontempi head of medical business development at Husky TechnologiesTM.
Medical injection molding continues to enjoy strong growth as worldwide demand increases for medical devices, according to industry observers. New business opportunities are emerging globally as the industry expects medical device sectors to see compounded annual growth of greater than 10%.
The rising prevalence of chronic disease and the ageing population are the key market drivers. In addition, emerging economies with higher GDPs are seeing increasing expenditures for healthcare. Another major influence has been the COVID-19 pandemic, which has spurred the explosive growth of lab consumables for testing, vaccinations, and other diagnostics. Among the growing business opportunities are pipette tips and blood collection tubes, utilising integrated manufacturing approaches which assure the highest levels of certainty, scalability, and fastest time-to-market.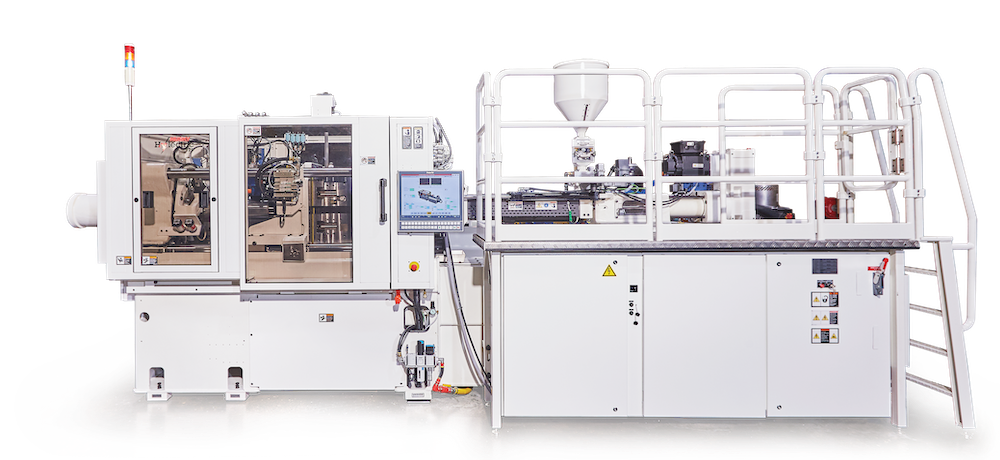 Localised production is a top priority
Skyrocketing demand for medical devices during the pandemic resulted in major supply disruptions. One issue that resurfaced during the COVID-19 outbreak was the realisation that 85% of the world's countries rely on imports of medical devices and components. The imbalanced supply situation existed previously but the pandemic accelerated demand and raised concerns about worldwide shortages of medical products — many essential in the fight against the virus.
To counteract future uncertainty and ensure supply, many political and governmental initiatives have made the creation of local supply chains a top priority. According to McKinsey & Co. more than 90% of medtech multinational companies (MNCs) expect greater localisation in the industry after the outbreak. Meanwhile, about 60% of medtech MNCs believe that local manufacturing will be favourable for business success. The scenario presents lucrative opportunities for both existing players and new entrants. The looming question is whether manufacturers will be prepared to capture these new business opportunities.
Identifying the high-growth opportunities
Clearly, processors and end users are poised to capitalise on potential growth applications. Selecting the right application means balancing the risk and opportunity. Making a risk/rewards evaluation is important in selecting business opportunities that present a reasonable risk and complexity level, combined with high volume for fast payback. Amidst the pandemic, the production of pipette tips, blood collection tubes, and pre-filled syringes have emerged as high-growth tracts that are ripe for expanded penetration.
Pipette tips — which dispense medical fluids and liquids — are a high-volume application which are predicted to see a 9.7% compounded annual growth rate (CAGR) through 2025. Growth opportunities are fuelled by COVID-19, nationalisation, and demand for quality parts. Pipette tip design has several critical quality criteria including dimensional tolerances, part filling (especially below 0.5-mm wall thickness), concentricity (run-off or run-out), inside and outside flash, and insert split lines positioning.
Another promising application is blood collection tubes which have seen dramatic growth due to the need for pandemic-related products. They consist of a PET tube, an HDPE closure, and a rubber stopper. Tubes are delivered ready-to-use to the end user for specific sample analysis with features such as labels, vacuum sealed to draw a specific volume, and prefilled with reagent. Key design requirements include dimensional accuracy, no brittleness, transparency, oxygen permeability, vacuum maintenance, water vapour permeability, and gate quality.
A further growth area is prefilled syringes, which have emerged as one of the fastest-growing choices for unit dose medication, driven by the increasing adoption of self-care devices and the high demand for improved safety in injectables. Increasingly, pre-filled syringes are manufactured using plastics as they are more break-resistant than glass, and can be manufactured for specific sizes, inner diameters, and finger flange designs while maintaining tight tolerances during production.
Integrated molding systems deliver major benefits
To meet the requirements of these high-volume applications, processors and OEMs are moving increasingly to integrated manufacturing systems that provide better quality, eliminate artificial barriers between suppliers, and provide faster time-to-market. Medical device manufacturing can be highly complex, and the process of self-aggregating different pieces of equipment can be time-consuming, costly, and inefficient. Manufacturers need to examine whether they have this luxury.
Integrated solutions not only offer maximum part performance, but precision and repeatability in high-cavitation manufacturing processes, bringing validated medical parts to the market at unimaginable speeds and volumes. This is accomplished while minimising waste and increasing the bottom line. The goal is to bring together the subcomponents of the injection molding system so they're not simply integrated but designed and operating as a system.
Husky has translated its extensive experience and expertise in turnkey PET systems for packaging to the medical segment. Along with its subsidiary Schöttli a leading medical moldmaker, the company delivers integrated systems for high-volume medical applications like pipette tips, blood collection tubes, and prefilled syringes. Husky brings injection machines, hot runners, controllers, and auxiliaries whereas Schöttli provides medical mold design and moldmaking expertise. Together, they deliver a total system solution which has single-source responsibility and is specifically configured for an application.
For pipette tips, a typical fully integrated work cell for a two- to 128-cavity application, incorporates Husky's injection machinery and Schöttli's mold components. It also includes automation equipment such as racking, vision control, filter assembly, packing, and sterilisation, from third-party suppliers. The system delivers reduced complexity, less risk, and faster time-to-market. The Schöttli mold solution features a compact design for high cavitation, built around the eight-cavity cluster concept. It also includes star nozzle hot runner technology, component accessibility from main parting lines, and highly efficient cooling for faster cycles. Concentricity and quality are achieved through adjustable cores and mold design concept. A cycle time of 4.9 seconds is estimated for a 200 μL pipette tip.
For blood collection tubes, Husky's Ichor integrated system is based on a proven PET platform, and provides high performance, low risk, and fast time to market. The work cell includes the injection machine, hot runner, auxiliaries, controller, and cold half mold. It delivers a 5.4-second cycle time and 97% overall system efficiency. Various levels of IMM integration are possible with downstream automation including takeout devices, inspection, labelling, and packing. Typical integrated systems run in ISO Class 8-9 Cleanrooms and incorporate downstream automation from third-party suppliers.
Husky's integrated systems also feature Advantage+Elite, a remote monitoring service with proactive troubleshooting capability which allows for early detection and traceability. It analyses the operating system and traces variation down to the subsystem and hardware components. This capability is enabled by the intimate understanding of all the building blocks of the integrated solution since they are all delivered from Husky as a single-source supplier.
Syringe start-up scales up quickly in Russia
A successful case study involving a Russian manufacturer illustrates how integrated production systems can deliver business success. Husky helped Moscow-based Pascal Medical, one of Russia's leading medical device suppliers, to scale-up fast to produce a high-quality product, and quickly become an industry leader. Pascal Medical wanted to reverse import trends by setting up local production of disposable PET syringes to meet local and international standards in a short time, starting from scratch.
Pascal Medical was looking for technology to enable them to produce the highest quality syringes in Russia. They lacked upfront capabilities to set up such an operation, so they enlisted Husky to develop a turnkey system. Pascal Medical relied on Husky to guide them towards the right approach for setting up their injection molding capabilities.
In this case, Husky supplied multiple integrated injection systems including molds, injection machines, and hot runners to mold high-volume quantities of disposable syringes. The company is now the largest Russian supplier for these products, producing 450 million disposable syringes per year.
As processors and end users look to capitalise on these future business opportunities, they are acutely aware of the challenges coming out of COVID-19. They see the vital need to create local manufacturing to avoid being hamstrung by a reliance on imports. Integrated or turnkey production is expected to play a key role as processors and OEMs aim to collaborate with partners that can deliver the necessary technical expertise and know-how to efficiently scale up operations and quickly bring end products to market.