HUSKY EXECUTES SUCCESSFUL STARTUP OF ITS FIRST INTEGRATED INJECTION MOLDING SYSTEM FOR BLOOD COLLECTION TUBE PRODUCTION IN INDIA
BOLTON, Ontario – Husky TechnologiesTM, a pioneering technology provider enabling the delivery of essential needs to the global community, today announced the installation of the first integrated injection molding system for blood collection tube (BCT) production in India. This new installation is at the facilities of CML Biotech Limited, one of the largest BCT manufacturers in the country.
Based on the manufacturing challenges identified by CML Biotech, Husky recommended the ICHORTM injection molding system With its world-renowned PET technology expertise, having delivered over 3,000 high cavitation, fully integrated PET systems to the global market, and SchöttliTM High Precision Medical Molds, the ICHOR system will enable CML Biotech to improve part quality, weight variations, cycle times, and overall efficiency of the BCT production process.
The ICHORTM system is the first of its kind in the medical injection molding industry in India. It will be monitored in real-time through Advantage+Elite TM, Husky's proactive, predictive, and transparent monitoring solution. This will ensure that the performance of the system is fully optimized, and any potential issues are detected before they impact production.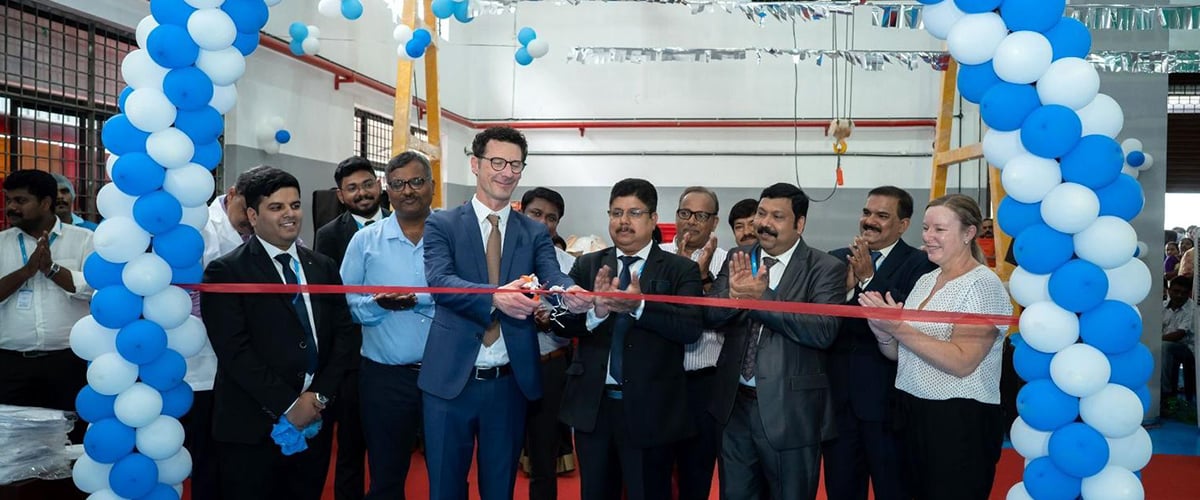 "We sought a trusted supplier, who understood our business and our challenges. We found this in working together with Husky",says Mr. Paul Jacob, Managing Director of CML Group. "It's not just about producing a BCT for the local market, it is about producing the highest quality BCT in India for the global market".
"Husky is honored to work with CML Biotech on this significant project," says Thomas Bontempi, Head of Medical Business Development at Husky. "Our goal was to enable them to grow their business by offering an integrated medical injection molding system that provides end-to-end visibility on the manufacturing process combined with proactive, predictive and transparent monitoring that assures consistent performance and optimal production. ICHORTM offers new levels of performance and efficiencies in part quality and cost, weight variations and cycle time".
This collaboration signifies Husky's ongoing commitment to transforming the manufacturing process of blood collection tubes, and other medical devices, while making a positive impact on healthcare globally.
About Husky
Since 1953, Husky TechnologiesTM has been pioneering technologies that enable the delivery of essential needs to the global community with industry-leading expertise and service. A global leader, Husky is powered by teams of exceptional people in more than 40 locations with valued customers who operate in over 140 countries. By focusing on sustainably sourced feedstocks, material reuse and the exclusive use of medical-grade polymers, Husky continues to be committed to enabling the circular economy now and into the future.
About CML Biotech
Established in 2000, CML Biotech is a leading manufacturer of medical diagnostic and laboratory consumables based in Kerala, India. They specialize in producing blood collection tubes and accessories, pipette tips, petri dishes, and plates. CML Biotech is one of the largest companies in India that produce vacuum blood collection tubes, with an annual output of 120 million vacuum blood collection tubes and 100 million non-vacuum blood collection tubes, catering to both the local market and exports to over 50 countries.
– 30 –
For more information:
Media Relations
Husky TechnologiesTM
media@husky.ca